When AI meets GPS
Using GPS or GIS in business carries distinct benefits leading to competitive advantages
GPS & GIS Solution
GPS stands for the Global Positioning System provides satellite tracking services, while GIS stands for Geographical Information System being a software program that helps people use the information that is collected from the GPS satellites. Both are useful in a wide range of commercial and personal applications. Understanding how they can enhance your services or business model is the key to determining whether this advanced technology can take your small business to the next level.
Benefits to your business
Efficiency
Taking the time to ask for directions or attempting to find your way back to your preplanned route after getting lost on the road can waste precious time, which can translate directly into lost revenue. Missing sales meetings and other crucial appointments can make or break a small business courting its first customers. Using GPS can prevent you from getting lost on unfamiliar streets, showing you the quickest route to get to your destination. This can be a life saver for business owners traveling to unfamiliar cities or meeting with potential strategic partners, suppliers or customers in foreign countries.
Source: chron
When AI meets GIS...
Use your creativity
The intersection of AI and GIS is creating massive opportunities that weren't possible before. AI, machine learning, and deep learning are helping us make the world better by helping, for example, to increase crop yield through precision agriculture, understand crime patterns, and predict when the next big storm will hit and being better equipped to handle it.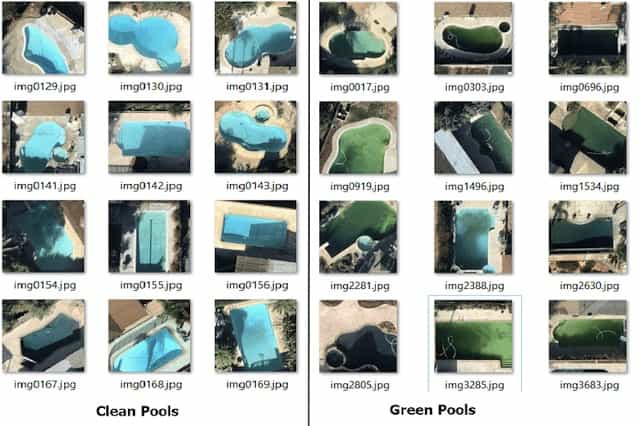 Case # 1
Object Detection
Contractors can make us of AI maching learning to identify 'green' pools, i.e., dirty pools, to identify the targeted residental clients to contact and introduce the cleansing es.
Source: Medium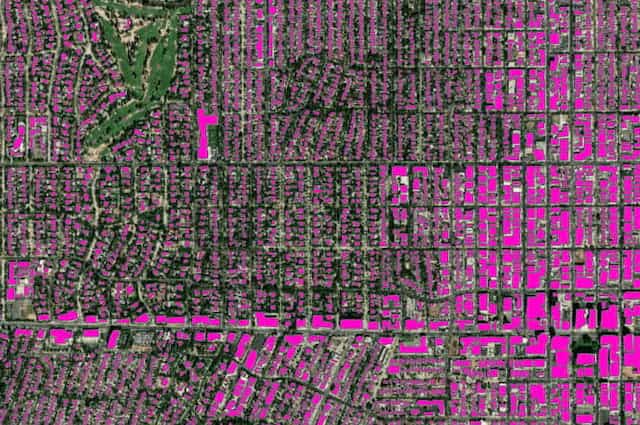 Case # 2
Buildings Identification by AI & GPS
Government bodies can make us of AI maching learning to identify different types of buildings, roads, sizes of houses from the maps to facilitate the planning in the districts.
Source: Esri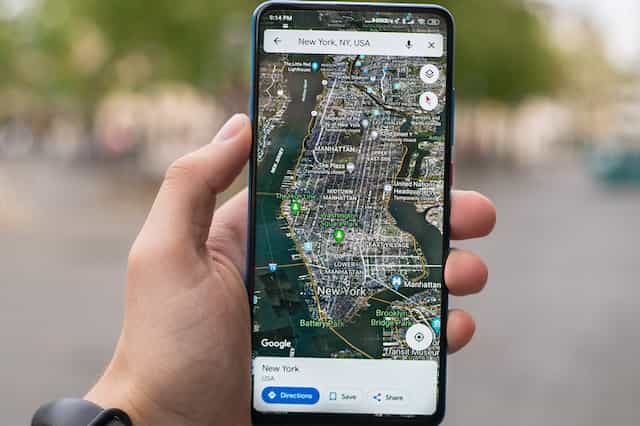 Case # 3
Insured Clients Risk Exposure
Reveal opportunities and hidden risks within the market through the power of location intelligence. Maximize the value of your existing customer data with advanced analytics to determine pricing and generate risk scores for new policies at an unparalleled scale.
Recent Works
BACHcode's reference projects regarding GIS/GPS & Machine Learning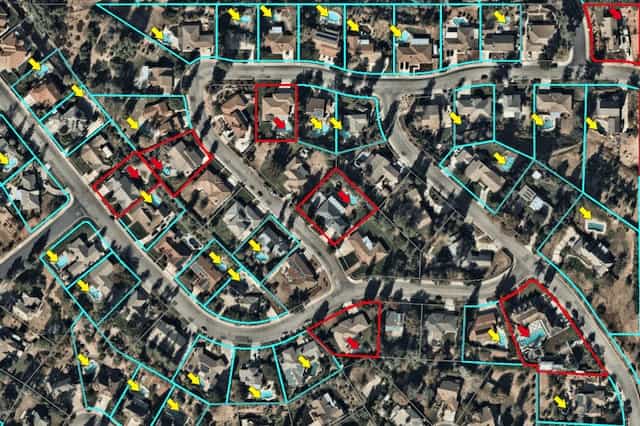 Buildings Identification
Govrnment Department - Building identification
Each time when site checking staffs visiting a building, BACHcode solution allows staffs to detect their location and building with designed mobile app. The document regarding the building can be downloaded for their work there. BACHcode solution allows the most updated documents to be easily managed at server sides and avoids staffs carrying large amount of documents.